More info is coming about the Lander Trail Museum. For now, the museum typically opens the day after Memorial Day, and closes the Saturday before Labor Day.

The following is a normal Daily Schedule:
WED - SAT afternoons 12:30pm to 5:30pm, between Memorial Day & Labor Day, 2023
The 2024 schedule has not been decided yet.

Address: 150 W 1st Avenue, Afton, WY (the small barn next to the Civic Center).

Mailing Address/ Contact info: The Lander Trail Foundation, P.O. Box 129, Afton, WY 83110. 307-887-5727.

Click for their interactive FaceBook Page.

Click for their latest Brochure.

Some pictures of the building and exhibits are below, and a 12-minute video is at the bottom of the page. There is a considerable library in the museum, for on-site reading, research, and study.

The Oregon Trail was the main route across the continent during the mid 1800's. This wagon trail crossed prairie grassland, sagebrush dessert, rivers, and mountains. The trip often took over 6 months. Travelers were always looking for shortcuts: easier, faster, or better routes. Parts of the trail were especially difficult due to lack of water and grass for the livestock.

In 1857, Frederick W. Lander, an engineer with the Department of Interior, was hired to survey and build a new road to avoid some of these problems. Construction began in 1858, and the first wagons came through in 1859. About 250 miles long, this new route became known as The Lander Trail or Lander Cut-off. This shortcut saved emigrants as much as 7 days travel.

The Lander Trail split from the Oregon Trail at South Pass on the continental divide and angled Northwest. It came up LaBarge creek, climbing to over 9000 feet in elevation before dropping down Smith's Fork. The trail entered the South end of Star Valley and exited through Stump Creek. Heading due west, the Lander Trail rejoined the Oregon Trail near Fort Hall, Idaho. Would you have taken this short-cut?

The outside of the building and entrance: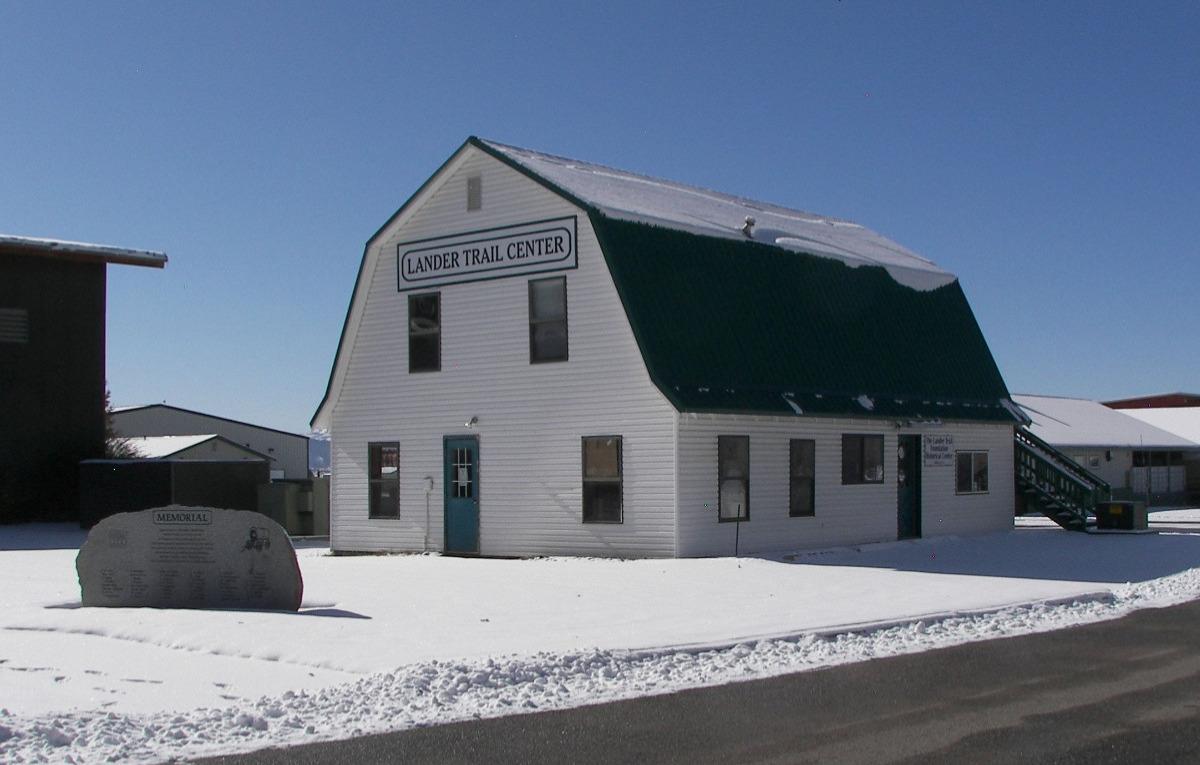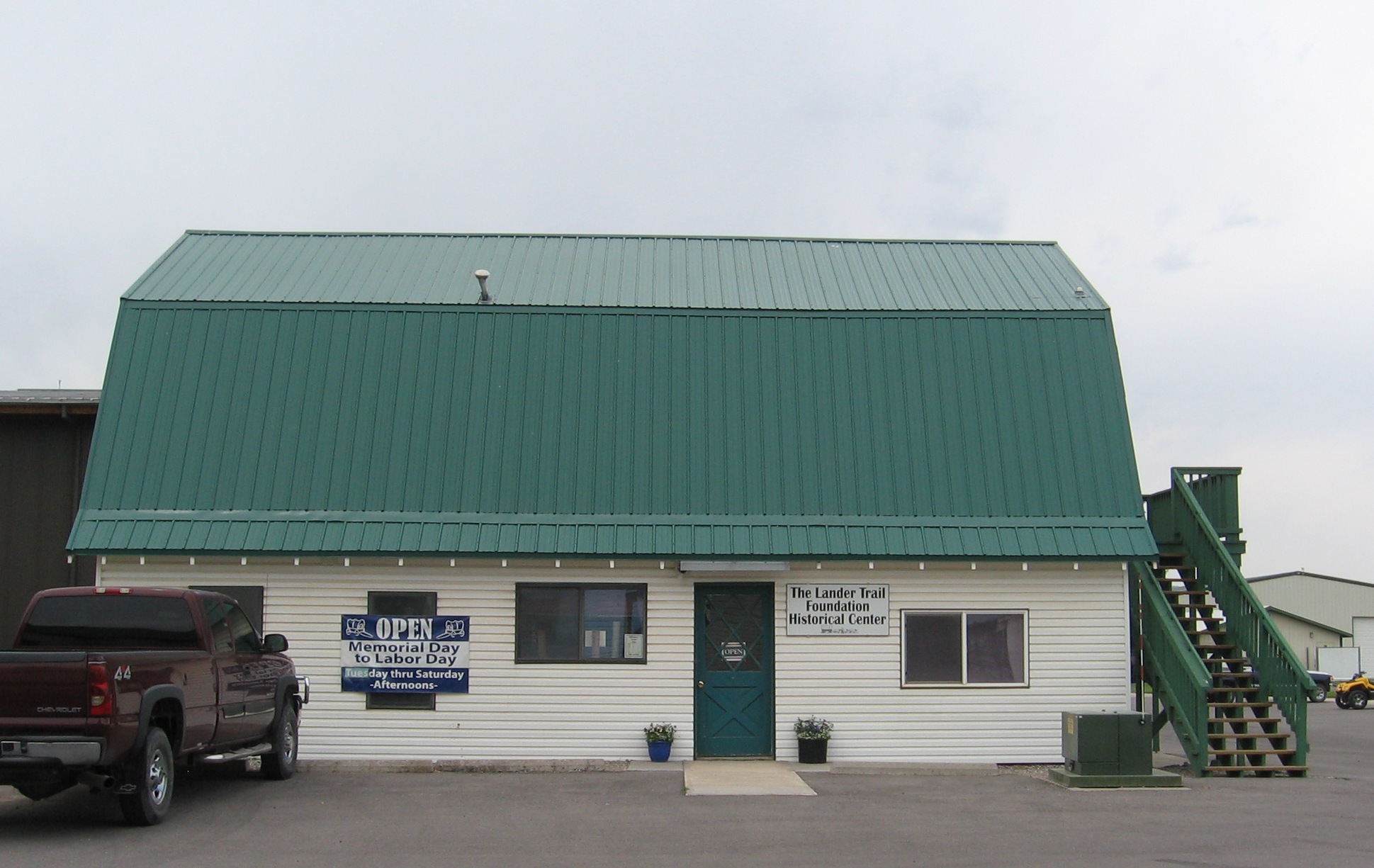 Exhibit - Map of Oregon Trail showing Lander Trail Cut-off in red: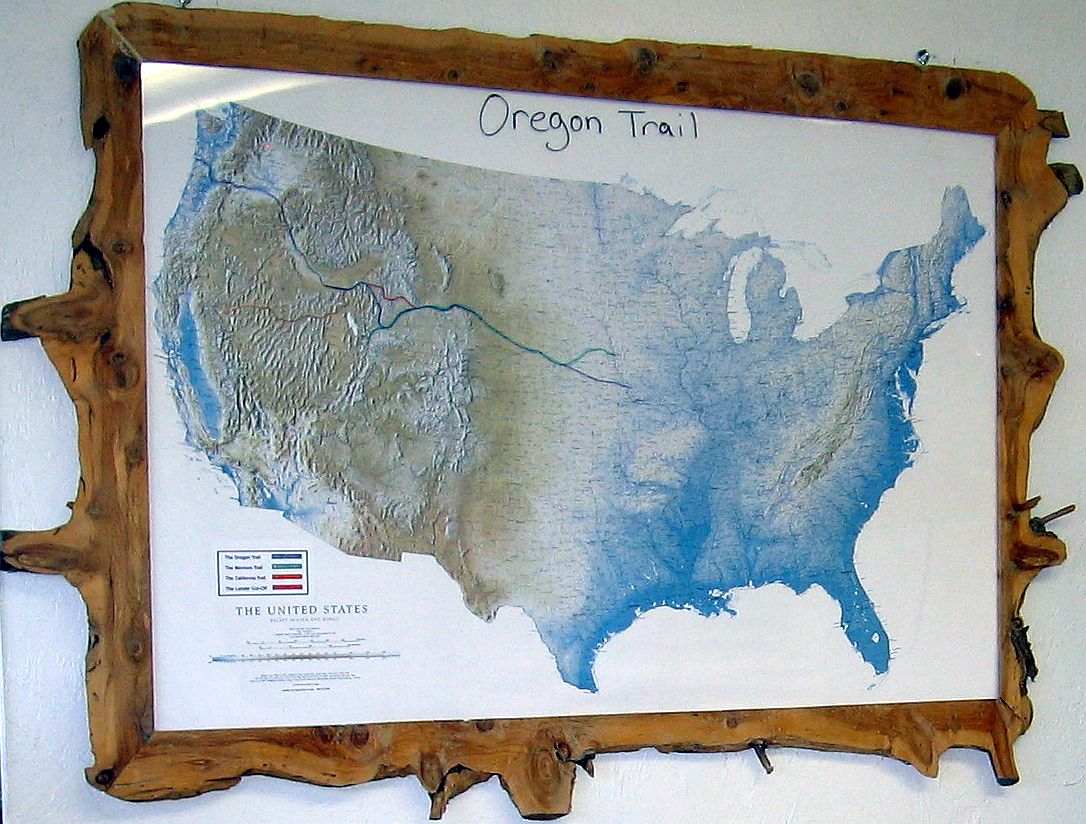 Exhibit - Wagon Model and Yoke: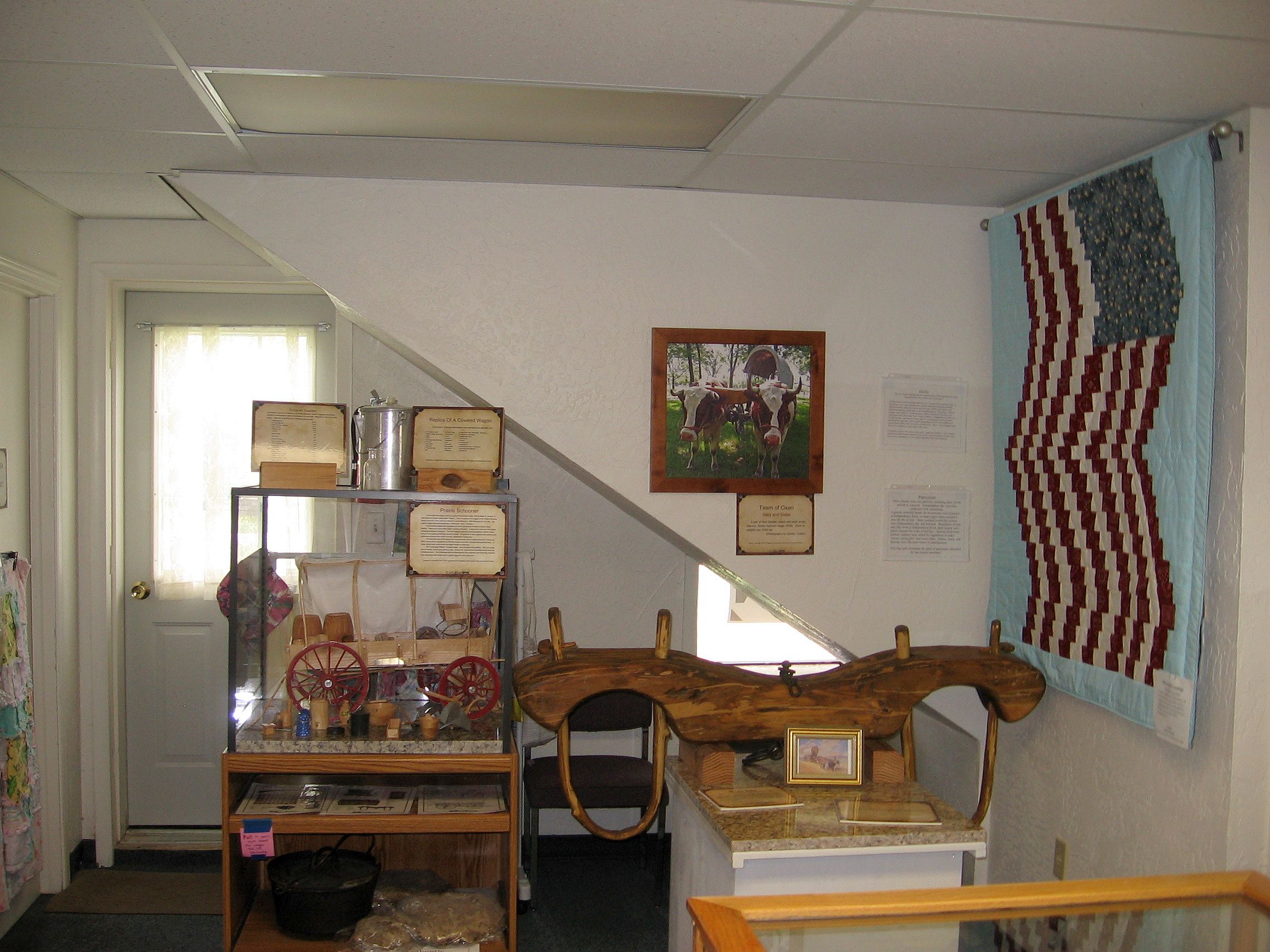 Exhibit - Travel Chest and Quilts: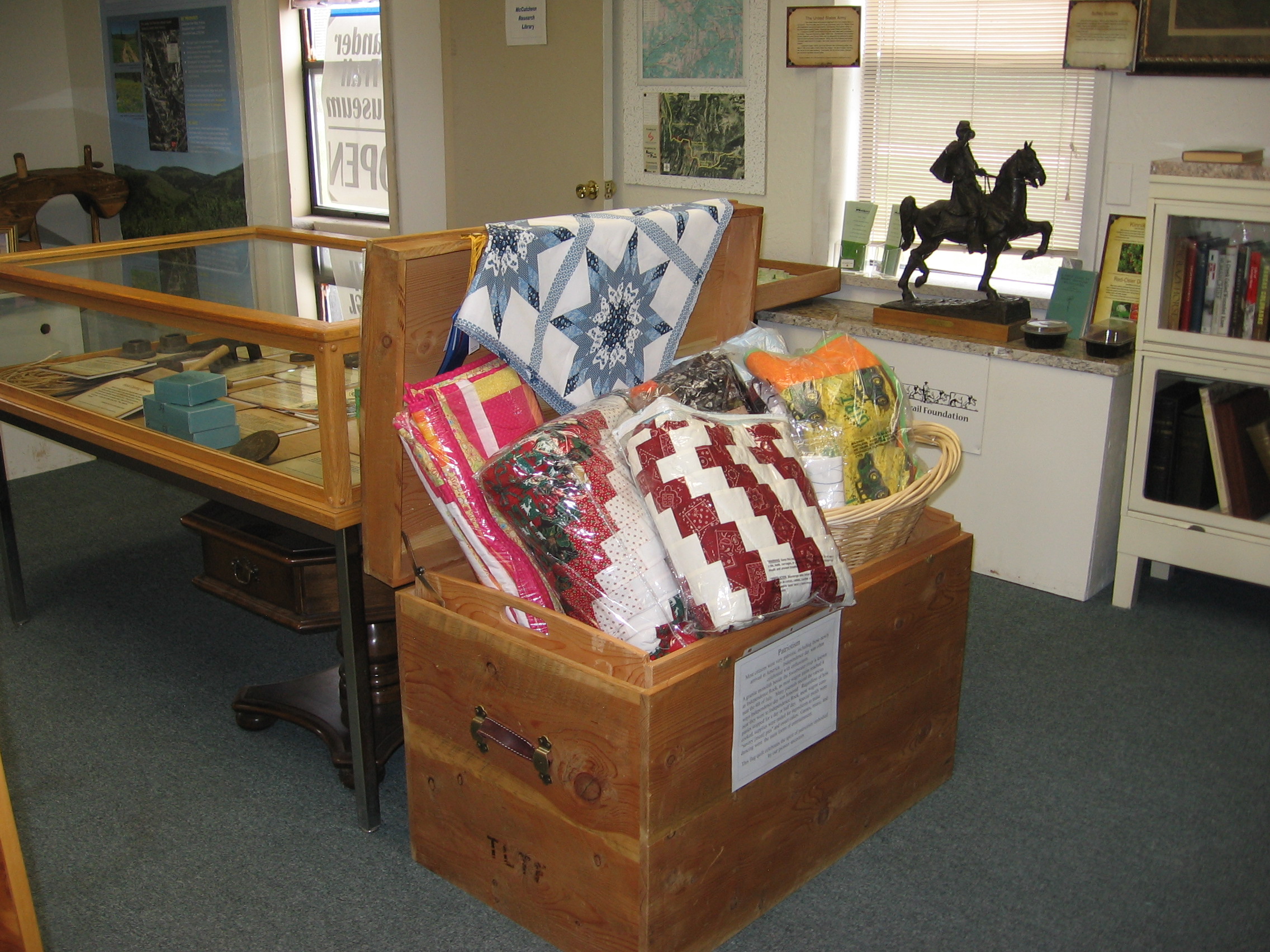 Exhibit - Curriculum Trunk: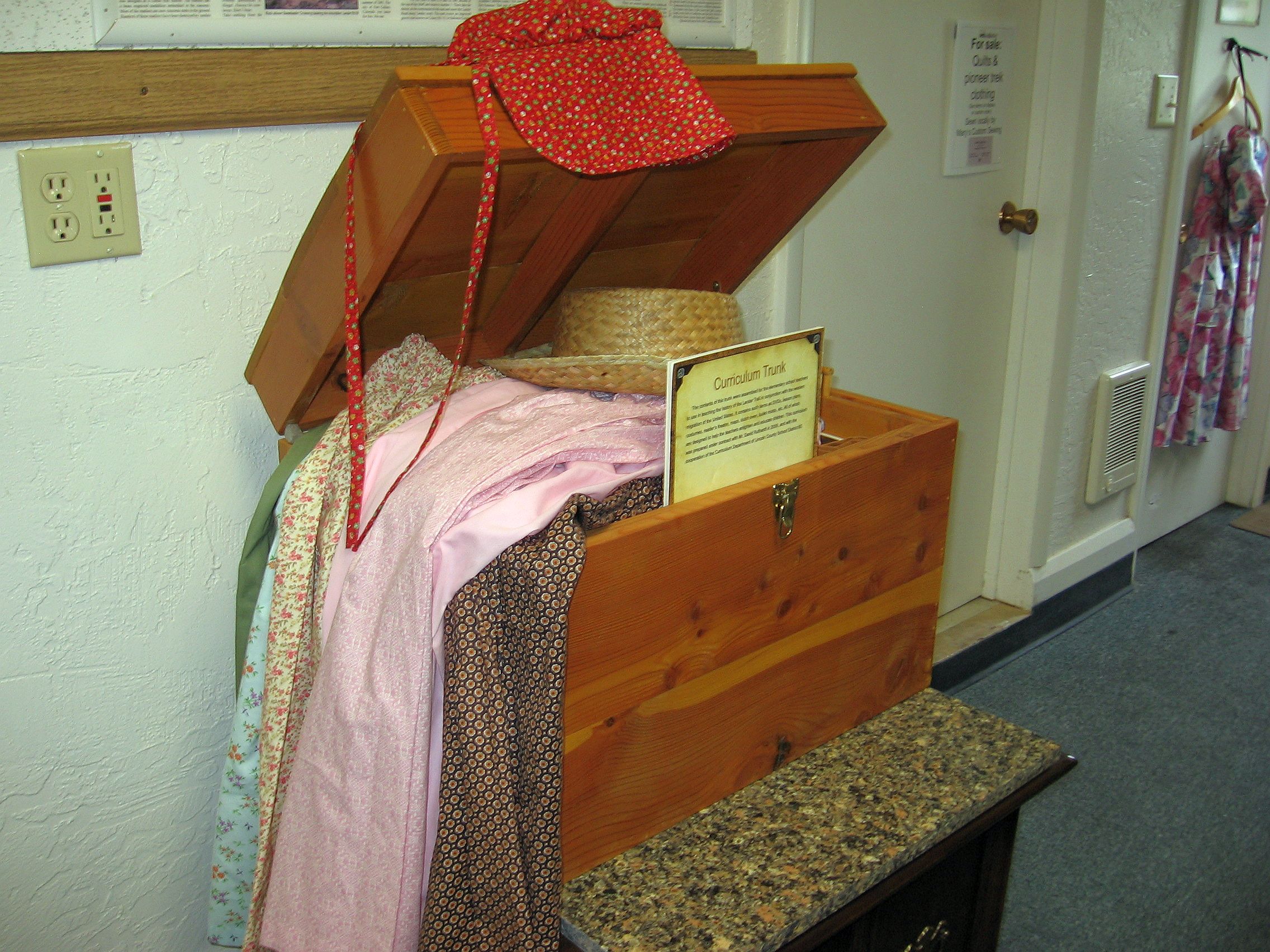 Exhibit - Piney Fort:

Lander Trail Museum Foundation Info: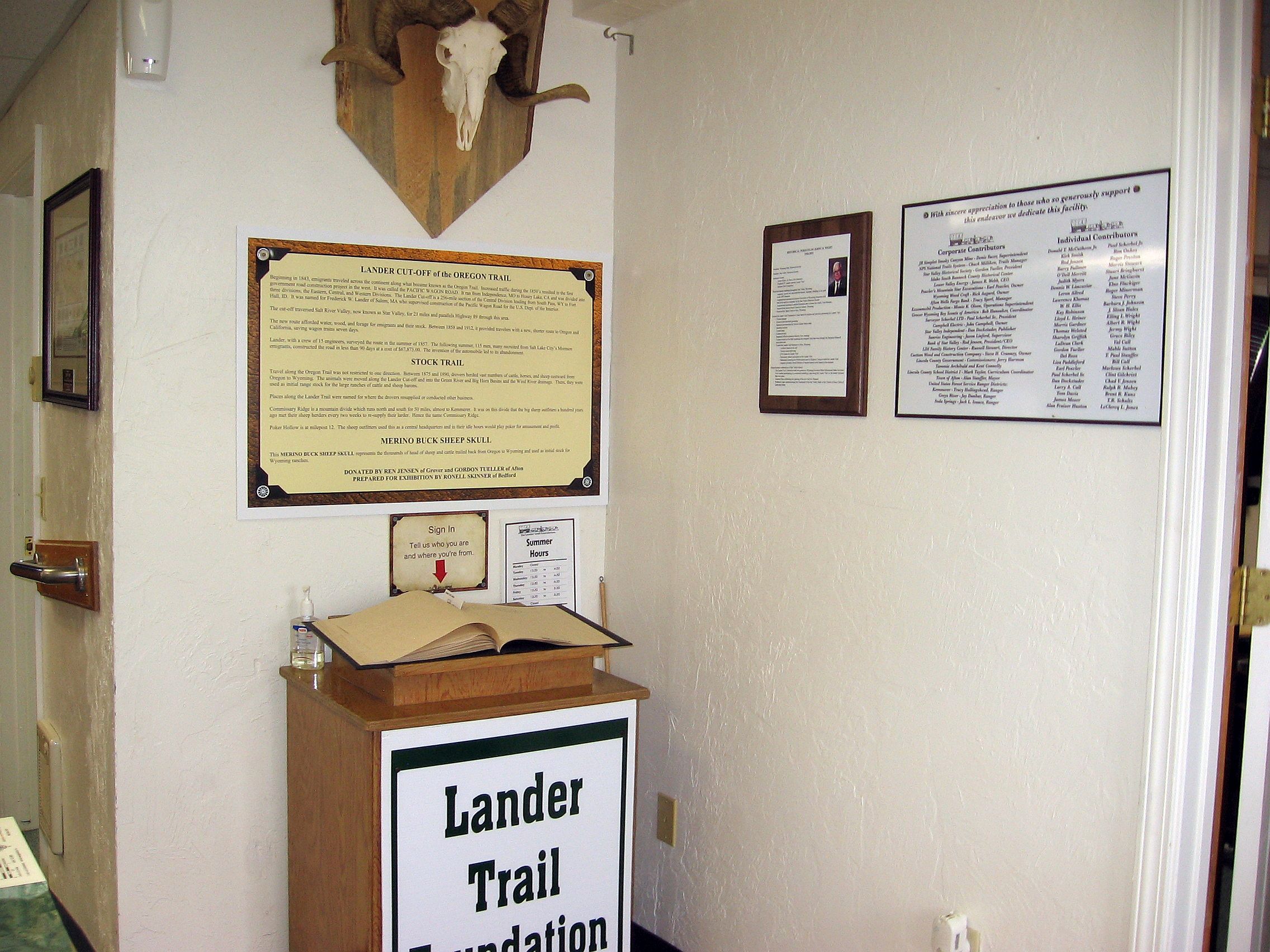 The Library, Pic 1: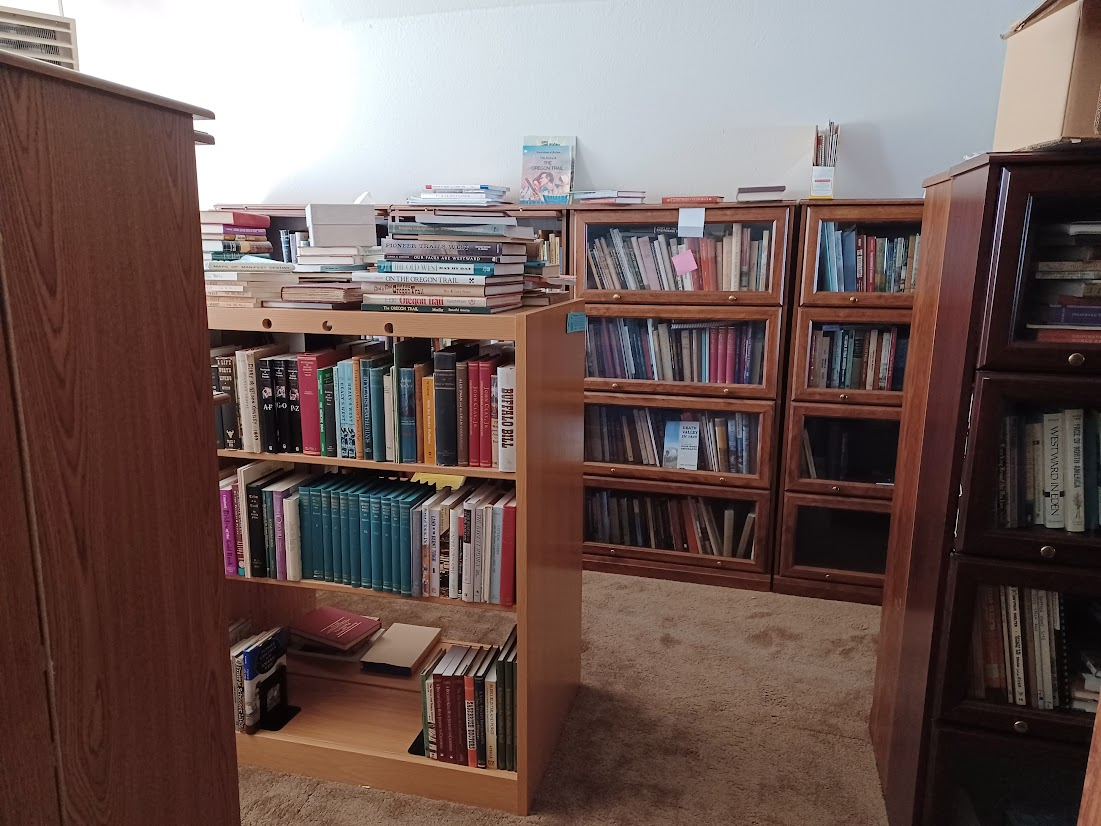 The Library Pic 2: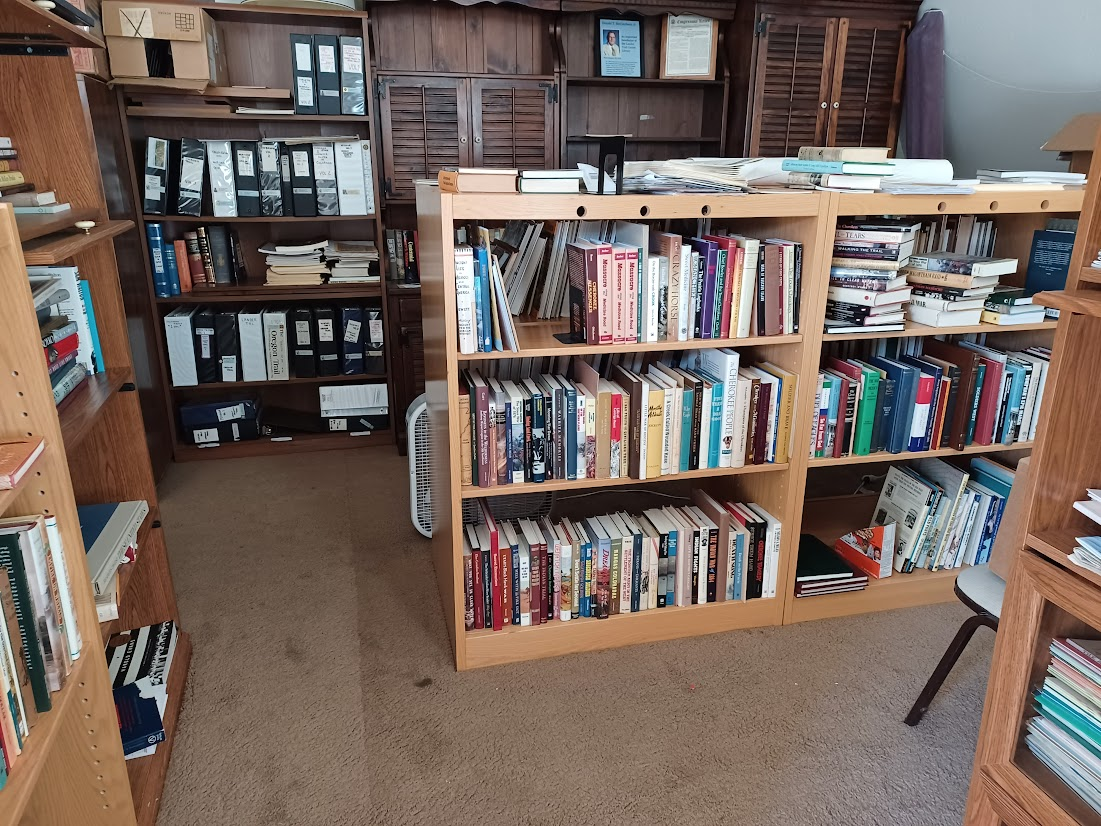 A pencil drawing by K. X. Hangial, circa 1988: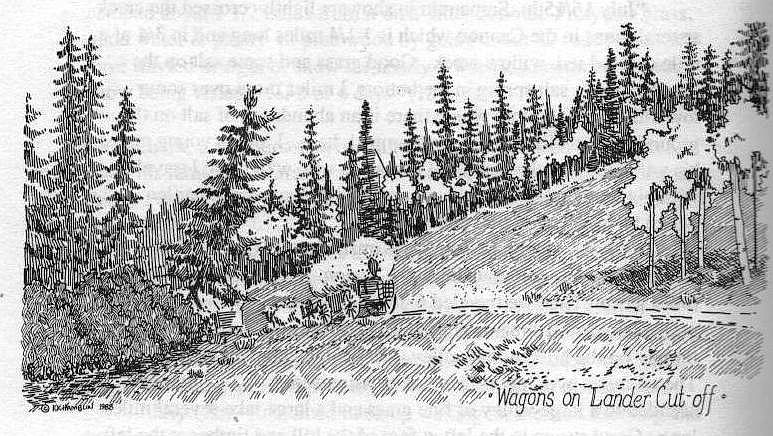 Lander Trail Museum 12 Minute Video: