Collections
Afton Heritage Hall of Fame:
This collection represents a select group of people who, over the years, have made significant contributions to the growth and welfare of Star Valley.
Calendars:
Starting in 1984, the Star Valley Historical Society has created historically-themed calendars each year for resale purposes. The full calendar may be seen in the Society's office. Range: 1984-1993 1994- 2003 2004-2013 2014-2015. In addition, a limited supply of calendars ranging from 1984 to the present are still on-hand. Email us for current availability and pricing.
Looking at Star Valley history from a different perspective, the categorical collection describes our history from the viewpoint of various categories such as commerce, communications, energy, finance, medicine, military and transportation.
Federal Census:
Although the Wyoming Territory was created in 1868, statehood for Wyoming was not achieved until 1890. One of the enabling factors in the creation of the state of Wyoming was the Federal Census. View the extracted data and, in some instances, actual images of the Federal Census' from 1870 through 1930.
Federal Census Search Links:
About & tutorial:
https://www.archives.gov/research/census
Actual resources search:
https://www.archives.gov/research/genealogy/census/online-resources
Genealogy:
One of the goals of this website from the very beginning was to compile a listing of all the Valley's genealogy, over 10,000 names, based upon its headstones. This section explains what we have accumulated and how you can gain access to it.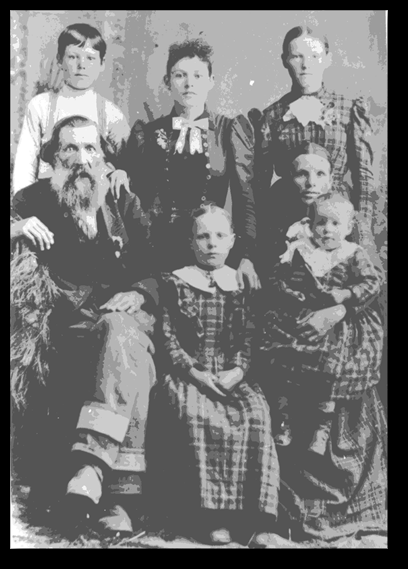 In the realm of Genealogy, there is an event known to many as "Random Acts of Genealogy Kindness" or RAOGK for short. Basically speaking, one person asks another to perform a small bit of genealogical research on a "pro bono" (free) basis.
Through this website, members of the Star Valley Historical Society are willing to offer our RAOGK services to the viewer on a limited basis.
Should you wish to ask a question regarding a genealogical connection in Star Valley, we will lookup members of that family in the Valley for you and pass your question along to them, who, in turn, may contact you with an answer. We will notify you that we have received your request; but, we cannot guarantee a return response for a given family surname.
If you wish to take advantage of this service, please Email us ( SVHS@SilverStar.com ) and include at least the following information:
For you: your full name, Email address and your relationship to the person about whom you are requesting information.
For the individual in question: surname, given name, gender, birthdate, birthplace, death date, death place, burial place and spouse's name, if known.
Include any additional information you feel might be helpful.
Guest Speakers:
During the course of the year, we invite various guest speakers from around the State of Wyoming to talk to the Star Valley Historical Society membership and general public about the various happenings in the "olden days". While most of the lecturers talk about the events occurring in Star Valley, some describe the stories which occurred throughout the State.
Recently, we have acquired a digital recording system which allows us to record these presentations and, in turn, gives you the opportunity to hear a high quality MP3 recording of it from your own computer. To do so, simply click on one of the recent lectures below, turn on your speakers and let your computer do the rest . . .
Elizabeth Byrd by Evelyn Haskell (19 Oct 2006 - 52 minutes)
1918 Flu by Dr. O. D. Perkes (18 Jan 2007 - 24 minutes)
Looking Back by Martha Clines (15 Feb 2007 - 57 minutes)
History of Alpine by Donn Wooden (15 Mar 2007 - 107 minutes)
Martin's Cove by Tom Rea (19 Apr 2007 - 77 minutes)
Fish and Game by Duane Hyde (17 May 2007 - 63 minutes)
Accordians (Basque), Not Bombs by David Romtvedt (24 Jan 08 - 84 minutes)
In addition, we have many tape recordings of lectures given from 1983 to the near present; however, playback quality is questionable. Contact us if you would want access to these older tapes.
Headstones:
Beginning in 2003, we have been collecting digital headstone images from each of the Valley's twelve cemeteries plus Bear Lake. To date we have acquired over 19,000 photographs. These are usually updated every other year.
Overview: In this database there are over 19,300 digital headstone images photographed from all of the cemeteries and other burial sites found in the Star Valley area. These headstones are searchable either alphabetically by person's name or by cemetery. In addition, since the images are of high quality, they may be downloaded to your computer free of charge and printed up to 8x10 inches in size.
Database Click here to begin searching our Headstones database.
Other Sites: There are a small number of other burial sites in the Valley which are not located within the boundaries of a designated cemetery. These are: Depont Graham, Forest Dell Massacre, Hannah Hadden, and Rainey Hill. You can see these by clicking here.
Historical Barns:
In conjunction with the 2004 National "Barn Again" Project, a group of Star Valley High School Students undertook a project to photograph and catalog all of the remaining historical barns still standing in the Valley.
*** "historical barns" has a link on it to: https://lchs.zenfolio.com/p100228258
Historical Maps:
No investigation concerning a particular area is complete without reference to it's old maps. In researching material for his book "History of Star Valley," author Oval C. Harrison acquired and reviewed numerous historical maps covering the Wyoming, Idaho and Montana areas. With his permission, we have included his collection herein.
Orval C. Harrison Maps - The oldest map included in this collection is one of Idaho dated 1863. The first true map covering the Star Valley area is an 1873 U.S. Army map of North Western Wyoming entitled "Military Reconnaissance in North Western Wyoming." In all, there are a total of 31 regular, highway and topographical maps available.
These historical maps, shown below, may be downloaded to your computer for a closer view (zoom in). When the map opens, hover the mouse in the upper, left-hand corner and select "Menu > Download > Original". Use the image editor in your computer to zoom in/out, print or save.
*** "historical maps" has a link on it to: http://starvalleyhs.lincolncountywy.org/Historical_Maps.html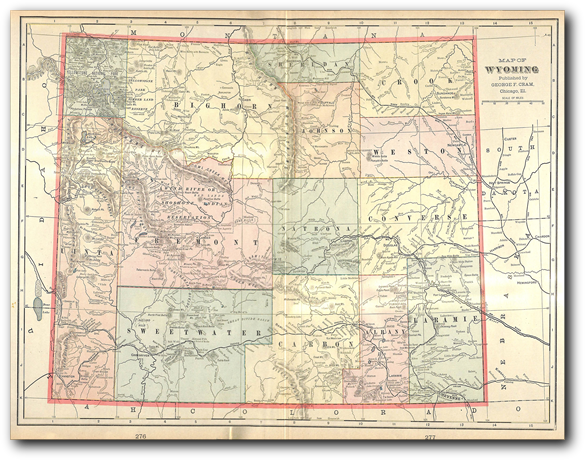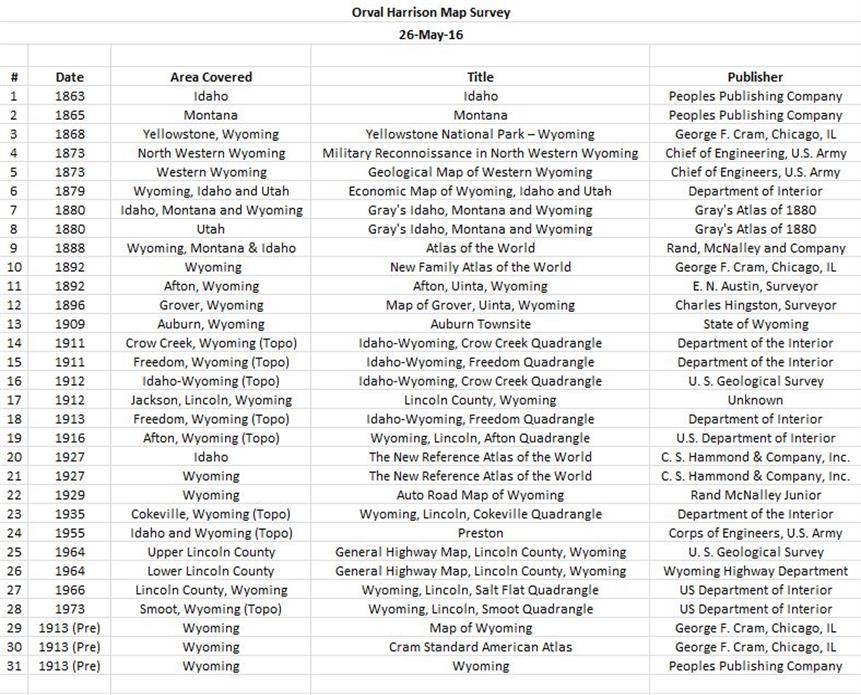 Historical Photographs:
A few years ago the Star Valley Historical Society took its accumulation of old photographs and placed them on a compact disc (CD). Unfortunately, the CD was flawed and never worked as planned. Now, however, we have taken all the photographs we have accumulated and processed to date and have included them on this website. You have permission to download any photograph to your computer and print it free of charge. One caveat though. As these photos are copyrighted, they may be only downloaded and printed for personal use. Commercialization of these photos is not permitted.
*** "old photographs" has a link on it to: https://lchs.zenfolio.com/f320750386
Historical Sites:
Included here are a number of historical sites around the Valley which help to explain the diversity of the lifestyle.
Like any other historical area, Star Valley has its share of various roadside signs, historical markers and pioneer buildings. We have arranged the following things to see as if you were traveling from South to North on Hiway 89 through Star Valley. GPS coordinates are also shown for precise locations. Click here to see these landmarks .
Histories:
Since the Star Valley Historical Society does not have a "brick and mortor" public office, it was decided to place all our archival documents either on this website as scanned documents or in the Star Valley Family History Center in their original book form for public viewing. Visit our Virtual Museum to see the many personal histories, historical events, etc.
*** "virtual museum" has a link on it to: http://starvalleyhs.lincolncountywy.org/Stories_shell.html
Internet Links:
Here we have provided a sampling of internet links which might be of interest to the historian and genealogist.
Looking Back:
Over the years, readers of the Star Valley Independent have been treated to an insightful view of the past through the eyes of a Star Valley native, Martha Clines. Looking Back was the title given to her numerous stories.
*** "looking back" has a link on it to: http://starvalleyhs.lincolncountywy.org/Looking_Back.html
There are currently six museums in the Star Valley area: Star Valley Pioneer and History Museum, Barn Again, Lander Trail, Call Air, Daughters of Utah Pioneers (DUP) and Baker Cabin. Here you can see pictures of the buildings, their contents and even GPS coordinates to aid you in finding them.
*** "museums" has a link on it to: http://starvalleyhs.lincolncountywy.org/collections_shell.html
Newspapers:
Read the early issues of the Star Valley Pioneer/Star Valley Independent from 1901 through 1922. Other historical newspapers throughout the State of Wyoming may be found at this website as well.
This link takes you to the main "Wyoming Newspapers" site, where you can click on the box that says "Enter Wyoming Newspapers Database Here".
Obituaries: **This could stay, and link to the DB when we have "Categories".
Our local newspaper, the Star Valley Independent, began publishing in 1901. We have been scanning the actual obituary notices beginning with 1901 up through the present. Although we currently have over 2,500 obituaries on display, this is still a work in progress. We estimate we have now digitized over 50% of those available.
Oral Histories:
We have identified over 500 persons who, if not born here, have lived in the Star Valley for a long, long time. From these folks we are obtaining copies of their oral histories for inclusion in our archives.

Carleen Crook (16 minutes)

Elda Weber (122 minutes)

Gary Crook (31 minutes)

Geraldine Ranzenberg Bagley (35 minutes)

Lloyd Baker (57 minutes)

Lydia Dabel (70 minutes)

Marge Balls (98 minutes)

Martha Clines (94 minutes)

Sharon Wells (27 minutes)

Stanley Burton Steed (86 minutes)

Ted Moffet (112 minutes)

Venna Barrus (82 minutes)
Star Valley Pioneer Families:
Included here is a short listing of those pioneer families who had settled in Star Valley prior to 1886.
Afton:
Isaac and Adelia (Lindsay) Bigelow
The William Walton Burton Family
Charles Drake and Harriet (Gates) Cazier
Charles Gates and Susan (Bingham) Cazier
Aroet Lucius and Eliza Ann (Lee) Hale
The Harvy Dixon Family
Henry Martin and Susan (Marler) Harmon
The William Henry Kennington Family
Auburn:
Harmon and Annie Marie (Comper) Lehmberg
August and Ernestine Amelia (Krinkie) Lehmberg
Joseph (Old Joe) Welch and his Sons
James Lowery and Amanda Alemeda (Simmons) Sibbett
Fairview:
The Grant Campbell Family
James Frederick and Esther Amelia (Marriott) Brown, Sr.
Abel Moroni and Cynthia Hunt
Freedom:
William Henry and Sarah Ann (Marsh) Heap
Arthur Benjamin Clark Family
John and Elizabeth (Hunt) Wilkes
Abel Moroni and Cynthia Hunt
Grover:
Charles and Mary Ann (Mother) Green
Osmond:
Henderson Taylor and Harriet (Cazier) Heninger
The Samuel Henderson Family
Recommended Readings:
In conducting research for this website we reviewed a number of significant publications which we would suggest to you as recommended readings.
A Bend in the River - The History of Thayne, Wyoming compiled by Delsa D. Skinner, Ruth H. Peterson and Martha V. McKim
A History of the Hub, Auburn Wyoming (1878-1998) by Allgara WestA Study of the Historical Development of the Star Valley School District, Lincoln County, Wyoming by David H. GarnerCall Air Affair by Carl J. PetersenFootprints and Progress by S. Edwin Cazier
Hills of Home - A History of Etna and Alpine (1885-1989) compiled by Elma W. Corsi
Memories from Star Valley, Wyoming by S. Edwin Cazier
My Valley, My town, Fairview by Elinor M. Brown
Star Valley and its Communities compiled by Clarence D. Jayne
Star Valley and its Communities edited by Lee R. Call
Star Valley - Formerly Salt River Valley (1800-1900) compiled by Forest Weber Kennington and Kathleen Kennington Hamblin
Summers in Star Valley by Matilde Maravillas
Tell Me 'Bout the Good Ole Days - A History of Bedford and Turnerville by Rand Merritt
The Baker Family by Dennis A. Baker
The Girl on the Milk White Horse by Evva LaMar Meldrum
The Oregon Trail, Book One, Fredrick Lander and the Lander Trail by Jermy Benton Wight
The Oregon Trail, Book Two, Fredrick Lander and the Lander Trail by Jermy Benton Wight
Sexton Records:
Sexton records provide a primary source of information of each burial inasmuch as the pertinent information was recorded at the time of the event. Due to the difference in presentation formats available, our records are displayed either as a digital image or in a database.
*** "sexton records" has a link on it to: http://starvalleyhs.lincolncountywy.org/Sexton_Records.html
Star Valley History:
An abbreviated history of Star Valley is presented on this page. Written by Bessie Beachler.
Star Valley High School Yearbooks:
Overview After an exhaustive search, we have been able to locate 83 of the 95 possible Star Valley High School yearbooks published during the period 1924-2015. These yearbooks have been scanned and are now available for your viewing in their entirety. As all high school yearbooks do, these offer a wealth of information regarding the culture, genealogy and history of the period.
We are still looking for the following years to complete our collection: 1925, 1926, 1928, 1929, 1930, 1931, 1932, 1933, 1934, 1935 and 1945. If you have or know the whereabouts of one or more of these, please contact us so that we can add them to our website.
Timeline:
Starting with 1801 and extending through the mid 1950s, this timeline outlines the significant events which helped to define the character of Star Valley.
Towns and Communities:
Over the course of time, Star Valley has seen the development of nineteen different towns and communities. This section describes the history of each along with a description of their cemeteries and how to locate them using GPS coordinates.
*** "Towns and Communities" has a link on it to: http://starvalleyhs.lincolncountywy.org/Towns_Text.html