SVHS Meeting on April 20th, 2023
Published: April 5, 2023
Come to the SVHS Meeting on April 20th, 2023.

On April 20th, 2023, 7pm, at the Afton Civic Center. Public is invited free of charge. Bring a friend & help celebrate 40 years of the Star Valley Historical Society. some of the fun historic songs that Gary Eller will share.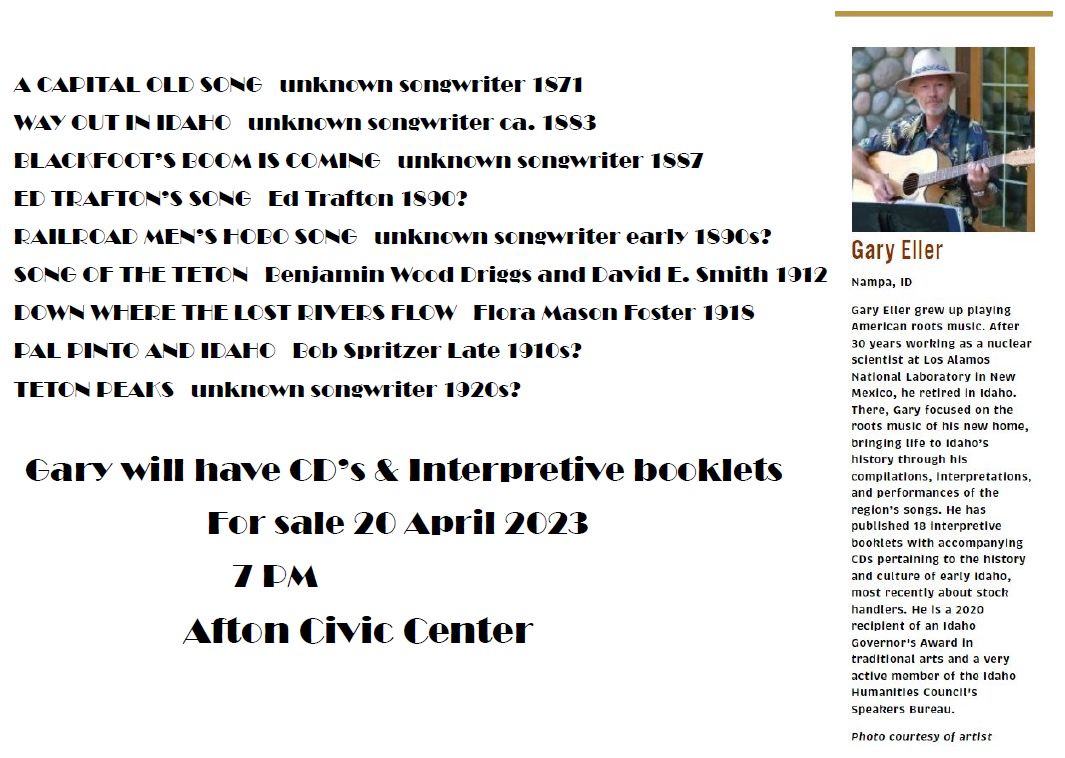 Click here for a PDF of the Poster/Flyer.

Hope to see you there.